A New Story of Siblings and Schizophrenia
There is a new book called "Relative Stranger" written by a woman who's older sister developed schizophrenia and then isolated herself from the family. The book will be available for purchase in April this year.
In a recent review of the book (by The Lancet medical journal), it was stated:
When Mary Loudon discovered that her semi-estranged elder sister had died, the wounds of bereavement were ripped raw by the deep sorrow of contemplating a sibling who had virtually isolated herself from her family. In an attempt to come to terms with this event, Loudon felt a compulsion to explore her sister's life. Relative Stranger is a moving, thoughtful, and honest portrayal of this search. ...Loudon's book is a personal journey that she had to make to put to rest the ghosts and demons that the premature death of a sick and sometimes despairing sibling are bound to bring. But it is also a perceptive and sensitive exploration of the judgments that society makes on the value of people's lives. ... This book will offer balm to many who have loved and lost a person with severe mental illness, and challenges many of the myopic misconceptions and generalisations that are ascribed to those who live with mental illness.
More information on the book at Amazon.com: Relative Stranger : A Life After Death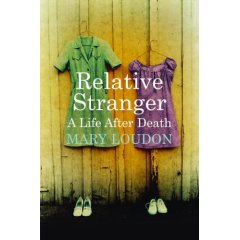 Posted by szadmin at February 27, 2006 09:39 PM
More Information on
Schizophrenia Books, TV, Movies & Plays