Syd Barrett, Founder of Pink Floyd band, Sufferer of Schizophrenia, Passed Away this Week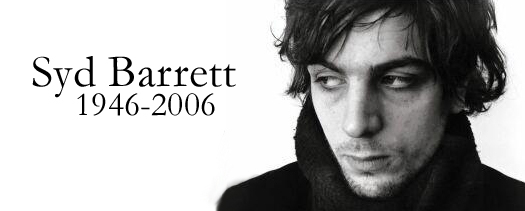 Syd Barrett, a founding member of the band "Pink Floyd" and one of the most legendary rock stars to develop a mental illness - most likely schizophrenia (triggered, it is said, by significant drug use as well as the stress and pressure of his career), died Friday from complications related to diabetes. He had been living in a cottage in Cambridge, England, where he had lived a quiet life for the past three decades. He was 60 years old.
While there has been some confusion in the public's mind about the mental illness Syd Barret suffered from, most of his band members and close associates have identified his mental illness as schizophrenia, and the mental health professionals that we've talked to also believe that he suffered from schizophrenia.
He seems to have had the genetic predisposition to schizophrenia, and and also experienced some of the noted environmental factors that have been linked in research to increased risk of developing schizophrenia. Comments by Roger Waters and others suggest that Syd always had "odd thoughts" - a factor that has been linked to a biological predisposition for schizophrenia. He also suffered from a highly stressful childhood (his father died suddenly when Syd was a child), and by his early-twenties he was in a high stress career and he was using a wide array of street drugs - especially cannabis and LSD. Syd was also highly creative - and psychological studies indicate that highly creative people share an elevated risk of serious mental illness (see this story on Brian Wilson of the Beach Boys, another sufferer of schizophrenia/schizoaffective disorder).
In his late teens and early twenties, when schizophrenia usually starts in men, Syd began to show the progression of symptoms that typically define the brain disorder - including increasingly odd thoughts, and odd behavior, and then later psychosis, (delusions and "visions"), bizarre actions, paranoia, disorganized thinking, catatonia and social withdrawl. These symptoms that Syd's band members and friends describe him going through are all key symptoms of schizophrenia. Later in life Syd also developed diabetes - another common problem for people who have schizophrenia, frequently accelerated by the sedentary life style that is common for people who have schizophrenia, and by some of the antipsychotic medications.
Unfortunately, much of the public and Press do not recognize the typical symptoms of schizophrenia and have mis-labeled his disorder as a "psychedelic drug-induced breakdown" or "nervous breakdown" - terms that have long since been replaced by well-defined medical terms like schizophrenia. (It seems that public mental health education has a long way to go). Most of the world's news writers seems to have "glamorised" Syd Barrett's mental illness, or completely glossed over something that ended his career just as it was getting going.
A Pink Floyd band member who recognized and spoke about Syd's mental illness was Roger Waters. Pink Floyd's bassist Roger Waters said Barrett's use of LSD compounded an existing condition [though schizophrenia researchers now say that people have a biological predisposition to schizophrenia, and that it is triggered by environmental factors and stresses]. Waters told VH-1's Legends in 2002: "There is no doubt those [street drugs] are very bad for schizophrenics ... and there is no doubt that Syd was a schizophrenic."
For more information, see the very good VH-1 Pink Floyd/Syd Barret documentary videos that are frequently available on Internet video sites. In these videos the band members describe Syd's behavior and if you compare it to the defining symptoms of schizophrenia, you can easily see the correlation, as Roger Waters has so accurately identified.
Interestingly, in the VH1 video interviews the band members talked about how Syd Barrett's personality and social skills changed as the disorder progressed (for example many of his band members talk about how Syd seemed to stare a lot, or "look right through them"). Coincidentally, a few months ago a researcher focused on schizophrenia (Demian Rose, PHD MD - of the University of California, San Francisco Medical School) gave a talk about these changes seen in people who develop schizophrenia - and used Syd Barrett as an example of this change(the section on Syd Barrett is about a few minutes into the video, after a short introduction on Social Cognition) - click on the arrow directly below the video window below.
Syd Barrett's musical career lasted barely seven years - from 1965 to early '72. But Barrett will go down in history as one of the most uniquely inspired creative talents to have sprung up from the pop revolution that gripped Britain in the late 20th century. Newspaper stories have called him "the golden boy of the mind-melting late-60s psychedelic era, its brightest star and ultimately its most tragic victim."
Born Roger Keith Barrett in 1946, the musician adopted the name Syd at age 15. He started the band that would become Pink Floyd in 1965, taking the name from two American bluesmen, Pink Anderson and Floyd Council, and, in typically whimsical fashion, titling the group's first album after a chapter from his favorite book, Kenneth Grahame's The Wind in the Willows.
Recorded at Abbey Road Studios, released at the height of the Summer of Love and driven by Mr. Barrett's songwriting, singing and otherworldly guitar solos, "The Piper at the Gates of Dawn" (1967) influenced generations of musicians who followed in its wake; among the many who covered his songs were David Bowie, R.E.M., Pearl Jam, the Smashing Pumpkins, Phish, Widespread Panic and Robyn Hitchcock. With its sonic invention and surreal lyrics, the album surpassed even "Sgt. Pepper's Lonely Hearts Club Band" as an aural evocation of the psychedelic experience, and in England, Mr. Barrett became a superstar who personified the Swinging '60s.
Biographers of the band revel in the stories, some probably false, some true. At a concert at the Winterland, in San Francisco, he opted to detune his guitar during Interstellar Overdrive until the strings fell off. Other nights he simply stood on stage in a catatonic stupor staring straight ahead. A music magazine reported that Barrett once stood on stage and played the same note—middle C—for the entire duration of a concert, which lasted a couple of hours long.
With regard to taking drugs, Gilmour would later say: "Syd didn't need encouraging. If drugs were going, he'd take them by the shovelful.'
By the beginning of 1967, LSD had come to rival cannabis as Barrett's drug of choice at Earlham Street. Lindsay Korner, girlfriend of Syd's at the time has said that also in 1967 "it got a bit crazed. [By Christmas] Syd had started to act a little bonkers, schizophrenia had set in."
The Observer reports that "By the autumn of 68, he was homeless. Periodically he returned to Cambridge, where his mother Win fretted, urged him to see a doctor, and blindly hoped for the best. In London, he crashed on friends' floors - and began the midnight ramblings which would continue for two years."
Gilmour, a childhood friend from Cambridge, was invited to join Pink Floyd in 1968 to back up Barrett on guitar, but the founder's deterioration continued and within months Gilmour replaced him in the band. After two haunting solo albums, The Madcap Laughs and Barrett, which show the last flickering light of his genius, Barrett was gone. He withdrew from public view entirely in 1974. He was 28 years old.
After brief stay (though some reports say he spent upwards of 8 years) in a psychiatric hospital, Mr. Barrett was cared for by his mother (and then later his sister Rosemary), and he rarely left home (all of which are common situations where a person has schizophrenia).
Pink Floyd would pay tribute to Mr. Barrett (and include mental illness as an ongoing theme) on its best and most successful albums, pondering the causes of mental collapse on "The Dark Side of the Moon" (1973) and "The Wall" (1979) and speaking to him directly in the songs "Wish You Were Here" and "Shine On You Crazy Diamond," which featured Waters' lyrics urging, "Come on you raver, you seer of visions/Come on you painter, you piper, you prisoner and shine!"
Without overtly admitting it, Waters wrote of Barrett: "Now there's a look in your eye/ Like black holes in the sky." It echoed the sentiment of famed Brit folk producer Joe Boyd in June 1967, who seeing Barrett for the first time in months noted a change. "He just looked at me," said Boyd, who had produced Pink Floyd's "Arnold Layne" single. "I looked right in his eye and there was no twinkle, no glint. You know, nobody home."
Syd Barrett's absence only fueled fans' fascination, however, and over the years, he became the subject of numerous books, fanzines and Web sites. As is common for people with schizophrenia - Barrett shunned social contact.
Newspaper reports say that Mr. Barrett's former bandmates were haunted by the question of whether they could have helped their friend if they'd only been more attuned to his mental problems and drug abuse. Sadly, Roger Waters says that they tried to get Syd to see a therapist but were unsuccessful (as is very common with schizophrenia). Given the knowledge of early treatment benefits we have today - there is much that could be done now.
"Could we have saved the day? Could we have prevented Syd from going off the rail? I suppose this is the issue exercising me the most," Mason said in 1995. "But we are not really talking about four lovable moptops here -- we are talking about a bunch of poised individuals who were so busy pursuing their own ends that they weren't even capable of looking after each other."
Jody Rosen, of Slate, had this positive approach to the legend of Syd Barrett:
Barrett spent his final years in his mother's house in Cambridge, England, living comfortably off the royalties that his former bandmates made sure he collected. Reportedly, his pastimes were painting and gardening, and he was often seen by neighbors on his bicycle. It sounds like a pretty nice life, actually...
Few bands are as well-experienced as Pink Floyd in the impact that mental illness has on people - and we hope that they use that knowledge to help the millions of people who, like Syd Barrett, suffer from schizophrenia. Pink Floyd band members are in a unique position to educate a a vast number of people, to help raise a money for schizophrenia research and help others live the full life that Syd Barrett could not because of his illness.
We hope Syd Barrett's family, and the Pink Floyd band members (and other people he has inspired) will donate or help fund raise, to help other people with schizophrenia and fund schizophrenia research that works towards a cure. Ultimately, this type of funding could help guarantee that the many "crazy diamonds" around the world who share the disorder that Syd Barrett had, can live free of schizophrenia and contribute even more to society.
Instead of just reminiscing about Syd Barrett's best days - we'd like to see the many musicians who benefited from Syd's work hold a fund-raising concert to support schizophrenia research that might allow the many other diamonds in the rough to shine as Syd Barrett did, while at the same time reducing the stigma of mental illness. We encourage advocacy groups to work to make this happen. With the renewed interest in Syd Barret - now is the time. Why don't we have "Live Aid" concerts for schizophrenia? We see world famous musicians fund raising for poor people 8,000 miles away - but neglecting the mentally ill (and frequently poor) people that live 8 miles away. We think that helping both groups of people are equally valid.
If you agree with this idea - please try to forward the idea to Roger Waters (if you know a way to reach him) and the Pink Floyd band members. If they get enough messages, maybe they will do something positive in Syd's memory for others who suffer from schizophrenia, instead of just remembering the genius of Syd.
Another way to honor Syd's genius might to do a documentary or movie on his life - with an indepth look at his mental illness from the points of view of his band members, his family, friends and others - to get a true picture of the brillance and tragedy of Syd Barrett's life. Donate the proceeds from the film to a charity that does schizophrenia reasearch, or helps the mentally ill (most are not so lucky as to get royalty checks from popular bands on a regular basis).
More information:
Syd Barrett of the band Pink Floyd - background reading
The Madcap Gets the Last Laugh: A Remembrance of Roger Keith "Syd" Barrett (1946-2006)
You shone like the sun - The Observer (Long Story on Syd Barrett)
Trubute to Syd Barrett (video done to "Wish you were here")

Learn more about the Causes of Schizophrenia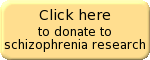 Wish You Were Here
So, so you think you can tell Heaven from Hell,
blue skies from pain.
Can you tell a green field from a cold steel rail? A smile from a veil?
Do you think you can tell?
And did they get you trade your heroes for ghosts?
Hot ashes for trees? Hot air for a cool breeze?
Cold comfort for change? And did you exchange
a walk on part in the war for a lead role in a cage?
How I wish, how I wish you were here.
We're just two lost souls swimming in a fish bowl,
year after year,
running over the same old ground. What have we found?
The same old fears,
wish you were here.
Some Quotes about Syd Barrett from people who knew him well:
David Gilmour: Syd was a strange guy even back in Cambridge.

Peter Jenner, the Floyd's first manager on Syd Barrett:"He'd sit around with copious amounts of hash and grass and write these incredible songs"

Peter Jenner: ... The acid brought out his latent madness. I'm sure it was his latent madness which gave him his creativity. The acid brought out the creativity, but more importantly, it brought out the madness. The creativity was there - dope was enough to get it going. He wrote all his songs, including the ones on his solo LP's, in a eighteen month period.

David Gilmour: I remember I really started to get worried when I went along to the session for 'See Emily Play'. Syd was still functioning, but he definitely wasn't the person I knew. He looked through you. He wasn't quite there. He was strange even then. That stare, you know?

Peter Jenner: Even at that point, Syd actually knew what was happening to him. 'Jugband Blues' is a really sad song, the portrait of a nervous breakdown. 'Jugband Blues' is the ultimate self-diagnosis on a state of schizophrenia.

JUGBAND BLUES (from 'Saucerful of Secrets')

It's awfully considerate of you to think of me here
And I'm much obliged to you for making it clear
That I'm not here.

And what exactly is a dream?
And what exactly is a joke?


Nick Mason: Syd went mad on that first American tour in the autumn of 1967. He didn't know where he was most of the time. I remember he detuned his guitar onstage in Venice, LA, and he just stood there rattling the strings which was a bit weird, even for us.

John Marsh: On their first American tour the Floyd were being taken by some A&R man around Hollywood. They were taken for the classic tour of the stars' homes and so on. And they ended up on the corner of Hollywood and Vine. The band are looking around : 'Hey, made it, Hollywood,' and the A&R man's saying, 'Yes, here we are, the centre of it all, Hollywood and Vine,' and Syd's wandering around the place, wide-eyed, reckless and legged. 'Gee,' he says, 'it's great to be in Las Vegas.'

Lindsay Korner: (During the fall of 1967) it got a bit crazed. (By Christmas) Syd had started to act a little bonkers, schizophrenia had set in.

Duggie Fields: Oh, he went more than slightly bonkers, it must have been very difficult for him. I think the pressures on Syd before that time must have upset him very much, the kind of pressure where it takes off very fast, which Pink Floyd did - certainly in terms of the way people behaved towards them.

Peter Jenner: We tried to stop him going crazy. I put all my textbook sociology, all the stuff I'd read about psychology in action; we took him to R.D. Laing. Laing didn't say much. We tried to take what he said literally, we tried to use the inner meaning of what he was saying, we tried to change the objective situations. We moved him out of Cromwell Road but ... it was too late.

David Gilmour: He functions on a totally different plain of logic, and some people will claim, 'Well yeah man he's on a higher cosmic level' - but basically there's something drastically wrong. It wasn't just the drugs - we'd both done acid before the whole Floyd thing - it's just a mental foible which grew out of all proportion. I remember all sorts of strange things happening - at one point he was wearing lipstick, dressing in high heels, and believing he had homosexual tendencies. We all felt he should have gone to see a psychiatrist, though someone in fact played an interview he did to R.D. Laing, and Laing claimed he was incurable. What can you do, you know?

Peter Barnes: (on interviewing Syd) It was fairly ludicrous on the surface. I mean, you just had to go along with it all. Syd would say something completely incongruous one minute like 'It's getting heavy, isn't it?' and you'd just have to say, 'Yeah, Syd, it's getting heavy,' and the conversation would dwell on *that* for five minutes. Actually, listening to the tape afterwards you could work out that there was some kind of logic there - except that Syd would suddenly be answering a question you'd asked him ten minutes ago while you were off on a different topic completely!

Jerry Shirley: Sometimes he does it just to put everybody on, sometimes he does it because he's genuinely paranoid about what's happening around him. He's like the weather, he changes. For every 10 things he says that are off-the-wall and odd, he'll say one thing that's completely coherent and right on the ball. He'll seem out of touch with what's gone on just before, then he'll suddenly turn around and say, 'Jerry, remember the day we went to get a burger down at the Earl's Court Road?' - complete recall of something that happened a long time ago. Just coming and going [between reality and fantasy], all the time.

Jenny Fabian: Years later I found him again living up the road from Earls Court in a flat where he had room. Again he didn't speak much. He was sitting in the corner on a matress and he'd painted every other floorboard alternate colours, red and green . He boiled an egg in a kettle and ate it. And he listened over and over again to Beach Boys tapes, which I found distressing.

Roger Waters: (1992) I haven't seen Syd for 10 years...more than years probably. I don't know what went wrong with Syd because I am not an expert on schizophrenia. Syd was extraordinarily charming and attractive and alive and talented but whatever happened to him, happened to him.
Source of Quotes: Barrett Quotes
Posted by szadmin at July 12, 2006 09:55 AM
More Information on
Schizophrenia Personal Story